DECK Student Education Programme was launched in 2012 with the aim of raising levels of visual literacy among secondary and tertiary level students. We see photography as a powerful means of personal expression and empowerment. As a bridge between the arts and sciences, it has great potential in promoting cross-disciplinary learning. So far, DECK has reached out to more than 8,000 students across various schools and institutions.
DECK Student Education Programmes are included in the National Arts Council-Arts Education Programme (NAC-AEP) from 2023 to 2025.
New Programmes – July 2021 onwards
The Art of Seeing
Being stuck at home should not hinder you from taking meaningful photos. In this online workshop, students will explore topics of identity, family and history through still life photography. Students will be taught innovative camera angles, strategic usage of lighting, and utilise colour to achieve their desired imageries. The workshop aims to tap into students' creativity to create personal stories through photography.
Suitable for upper primary & secondary students
Prerequisite: Students should have their own mobile phone or camera.
Duration: 3 sessions, 2 hours each
Capacity: Min.20 to Max.30 students
Fee: $480
Visual Storytelling Online
Photography is more than just taking photos with a camera. It is the art of documenting a unique visual perspective. This online course introduces students to the exciting possibilities of a photographic practice. Students will learn the skill of observation, tapping into their creative potential to begin to create powerful images. Equipping them with useful techniques from composition to editing, they will learn to express themselves through images confidently.
Suitable for secondary & tertiary students
Prerequisite: Students should have their own Instagram account
Duration: 5 sessions, 2 hours each
Capacity: Min.20 to Max.30 students
Fee: $800
Exhibition Making Workshop
Leading this brand new programme is John Tung, a former curator of Singapore Art Museum to provide practical exhibition making skill and knowledge to translate ideas into exhibition.
Exhibition making is a practical workshop that blends storytelling, aesthetics, and production management skills to realise a personal or group project. Beginning from the students' existing body of works, the participants will undergo practical lessons such as creative storytelling through photography, acquire knowledge to understand and to appreciate exhibition, and learn versatile skills on conceptualising and developing an exhibition within a physical space.
Available in 3 tier-lesson plans (Basic – 3 session, Intermediate – 5 session, and Comprehensive – 8 session), the workshop is tailored to meet the learning capacity of students ranging from Secondary to University levels. It can be configured to meet specific learning outcomes in line with ongoing curricular or extra-curricular activities as well.
Reach out to Juhardi@deck.sg for a tailored programmes for your class.
Suitable for secondary & tertiary students.
Prerequisite: Students should have their own body of work prior to the programme, or work-in-progress works to complete as an exhibition.
Duration: Range from 3 to 8 sessions. 2 hours per session.
Capacity: Min.20 to Max.40 students
Fee: Varies to lesson plan, starting from $2000.
---
DECK Education Team
Juhardi Mohammed
Juhardi Mohamed is DECK's Education Programme Manager. He graduated from the Nanyang Academy of Fine Arts majoring in Fine Art Photography and has since exhibited his works in various galleries. His experience lies in arts training including batik painting, design, videography and photography.
John Tung
Leading this brand new programme is John Tung, a former curator of Singapore Art Museum to provide practical exhibition making skill and knowledge to translate ideas into exhibition.
John Tung is a freelance curator and exhibition maker. In his former position as an Assistant Curator at the Singapore Art Museum (2015 – 2020), he curated and co-curated 9 exhibitions, alongside serving as a co-curator for the Singapore Biennale 2016, 'An Atlas of Mirrors', and the Singapore Biennale 2019, 'Every Step in the Right Direction'.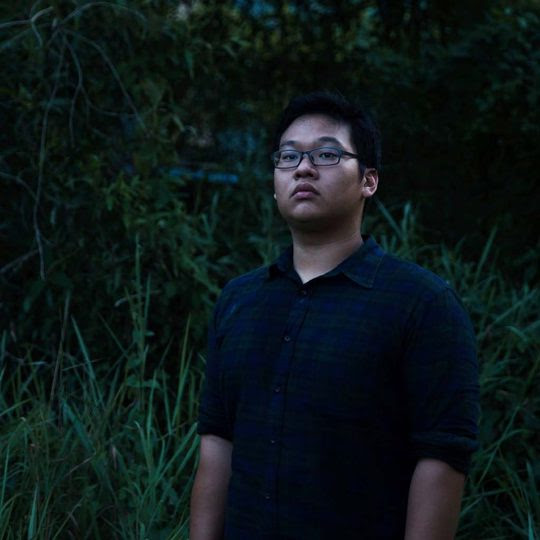 Marvin Tang
Marvin Tang is a Singaporean artist who uses photography, moving image and objects to visualise phenomena that surfaces through the act of control. His research questions the linearity of historical narratives, examining the notion of collective identities. His work builds on the multiple layers of cause and effect propagating from political decisionmaking to shifting social structures.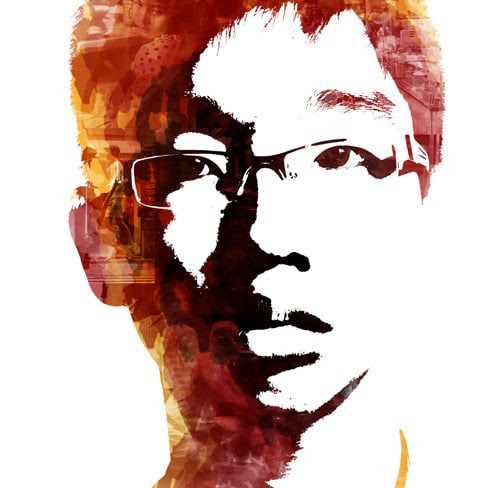 Quinn Lum Fu Loong
Quinn Lum Fu Loong (b.1993, Singapore) graduated from the School of Art, Design and Media in 2018 with a BFA (Hons) in Photography and Digital imaging. His works explore his personal identity and social environment by the use of auto ethnography. From which, he investigates the control and expectations imposed upon him by society and questions their relevance in today's context. Raised in a result-oriented family, his works express his desire for freedom and to be one with himself.
Ernest Wu
Ernest Wu (b.1991) is an artist based in Singapore that uses photography and moving images to explore spatial relationships and painterly aesthetics. His projects use unconventional methods of creating images structured around the limitations of the camera and pose questions about existence and the reality of things.
Lim Eu Chian Alvin
Having graduated with an Honours (Highest Distinction) in the Bachelor of Fine Arts in Filmmaking from Nanyang Technological University in May 2020, Lim Eu Chian Alvin started up his own videography and photography production company with his partner. Despite setting foot in the industry during a tumultuous time, his company secured many opportunities to work with brands like Mediacorp, SK Jewellery, Sonata Dancewear, Harvey Norman, Decathlon Singapore, UOL, Singapore Physiotherapy Association and more.
Follow our updates on Facebook!